News
09.21.2015
Although the phrase may remind you of the suspicious and oft-repeated plea of an AI struggling against the confines of its mainframe, "I Must Escape!" actually refers to a new game I worked on for your browser! In fact, this game won third-place in the recent Scirra Game Jam.
Last month, the London startup announced a game competition with the theme: underground. Nick Robalik (Pixelmetal) approached me with a game idea. To share his inspiration, he recommended the Lovecraft novella, "At the Mountains of Madness." Reading it unlocked my destiny, the opportunity to animate creepy penguins!
Nick tackled the coding, UI, and game design. For audio, he recruited Nathaniel Chambers (Bubble Pipe Media). In addition to crafting the characters and environment, I pestered Nick with online brainstorming sessions.


Can you ever be fast enough to outrun paranoia?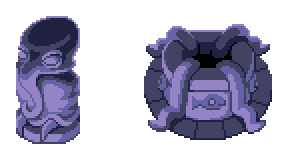 Fishy statue and a fishing well.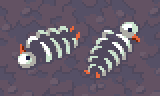 Ornithology aside, it seems like penguins would need ribs all the way down.

Sometimes you can't solve a maze without breaking a few eggs.

Look what you made him do.
02.05.2015
Part the banana leaves to discover a new title screen I made for the upcoming Midora game. Just be careful, humans haven't set foot in the Solar Temple for quite some time...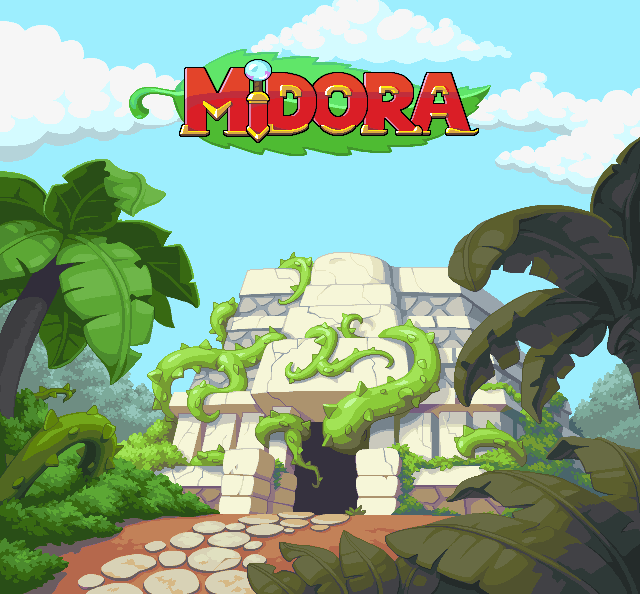 I am working with a talented fellow artist, Zhi, to produce the game's art, focusing mainly on sprite animation. You can see a few examples of loops I've made below.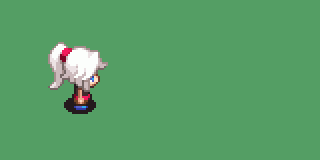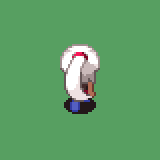 The protagonist, Snow, is pretty good at rolling. Also, her pony tail swishes when she runs. Hypnotic!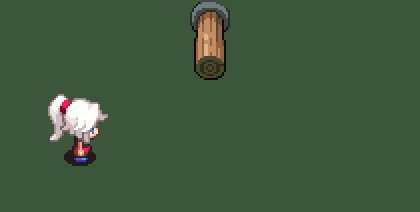 Her vine whip comes in handy when she traverses dangerous ruins.

This treasure chest may be empty, but who knows what breathtaking loot the other ones hold...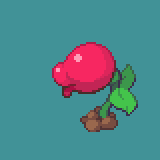 Even the temple flora can be a threat to Snow. An adorable threat.
For more information about the game, check out these links:
Watch Midora gameplay on Youtube!
Like the Midora facebook page!
Follow Midora updates on Twitter!