News
11.13.2016
You can see my illustrations in several presentations for the upcoming Autodesk University conference in Las Vegas!
Like my video game work, this project required a strategic approach. I strove to balance the art with the text, enriching the slides without overpowering the concepts being taught.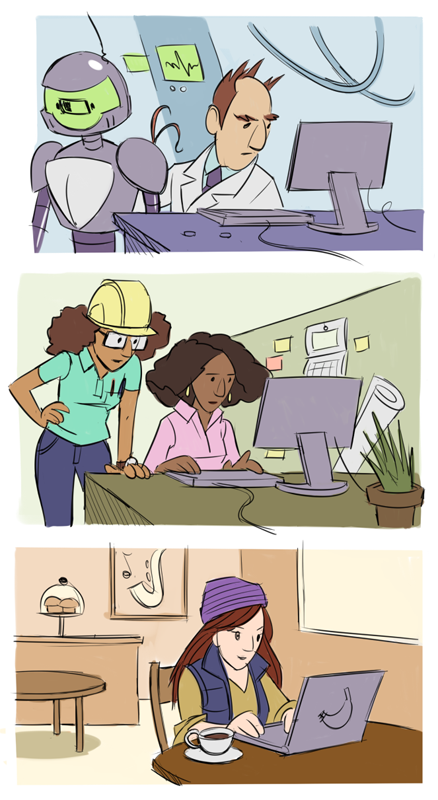 With viewers sitting through multiple events, the presentation needed a charming style, something memorable but not patronizing.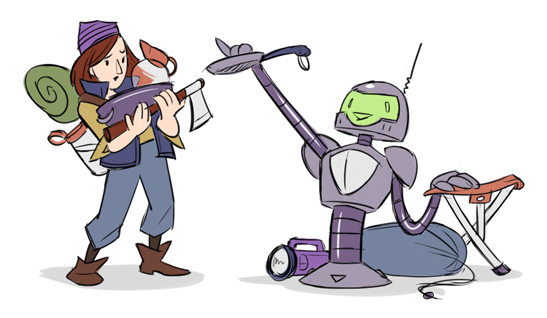 Because the training presentation featured over 30 illustrations, I relied on a recurring cast of characters and a common color palette for their creation. This approach helped streamline my workflow and unify diverse visual metaphors.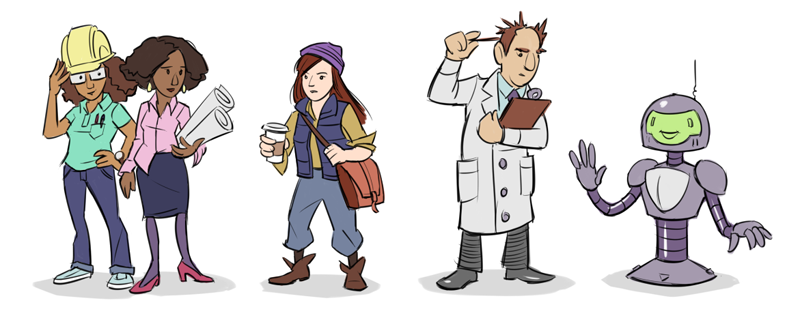 Each character represents a different aspect of training: the teacher, the tools, and the users. Establishing these relationships provides context for later illustrations, enabling quicker comprehension.

To commission illustrations to spice up your own presentation, send me an email!

01.29.2016
What better way to start 2016 than with a good old-fashioned gaming competition? How about one that features some of my animation? With the latest update from Run or Die, you can now play with two additional protagonists!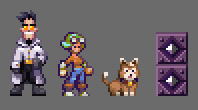 Notice how the three characters are all different sizes? To avoid making new levels for each one, Team Flo stipulated that the new sprites must fit within the existing heroine's collision. These constraints made animating a challenge, but I'm proud of the resulting solution.

The Doc hunches to fit through the two-block-tall gaps in the walls.

The catdog carries volatile chemicals, so low ceilings are equally hazardous to its journey.
Yes, the game features a cat-dog hybrid! Break those piggy banks and head to Run or Die's Steam page.