News
12.18.2016
Several years ago I worked on a slew (gaggle, murder?) of games for Sifteo's now defunct cube platform, as mentioned in a previous post.
In 2010, Sifteo contracted me to work on an educational game: Mount Brainiac. Little did I know that it would end up on display in the Museum of Modern Art as part of the "Talk to Me" exhibit, a showcase that examined ways in which humans interact with machines.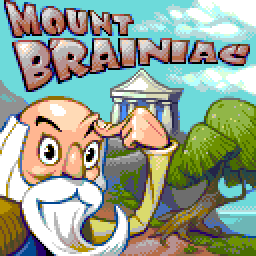 The first generation cubes presented hardware limitations such as this palette: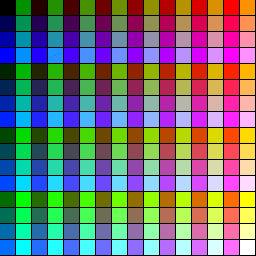 As a result, I had to rely on optical mixing to achieve the colors not represented. Here's some of my favorite artwork from the project.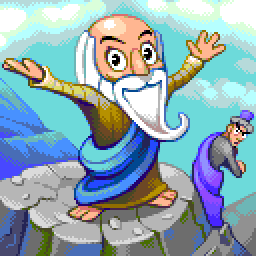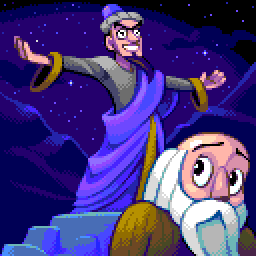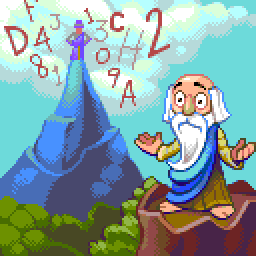 Cutscenes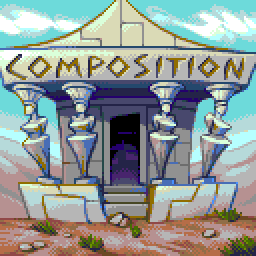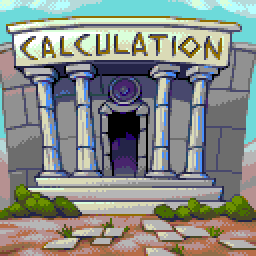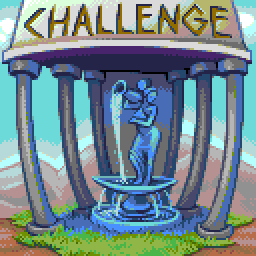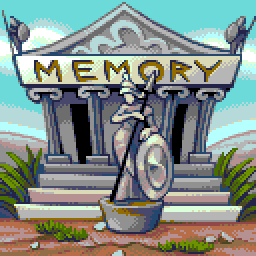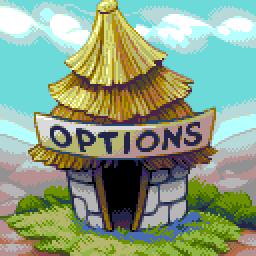 Environments


Characters
01.29.2016
What better way to start 2016 than with a good old-fashioned gaming competition? How about one that features some of my animation? With the latest update from Run or Die, you can now play with two additional protagonists!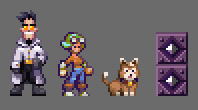 Notice how the three characters are all different sizes? To avoid making new levels for each one, Team Flo stipulated that the new sprites must fit within the existing heroine's collision. These constraints made animating a challenge, but I'm proud of the resulting solution.

The Doc hunches to fit through the two-block-tall gaps in the walls.

The catdog carries volatile chemicals, so low ceilings are equally hazardous to its journey.
Yes, the game features a cat-dog hybrid! Break those piggy banks and head to Run or Die's Steam page.