News
07.11.2016
The good people at Pixowl recently hired me to create original works using their mobile world builder, The Sandbox Evolution. I saw this as the perfect opportunity to revisit some ideas I had for standalone pieces, but never got around to finishing (or starting, in some cases).
For my first piece, I dug up the sketch below (2009?) and polished it into a full scene.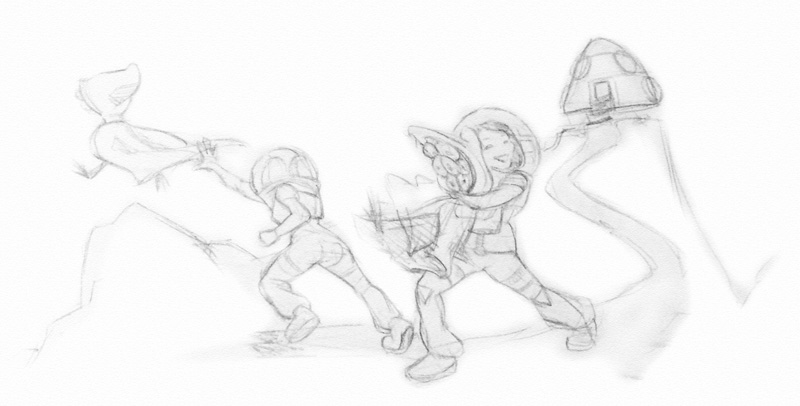 This is the screencap version: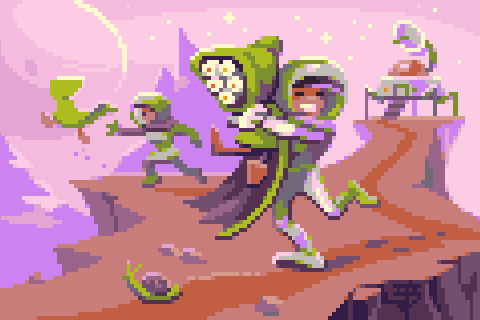 Here's what it looks like on my actual iPad.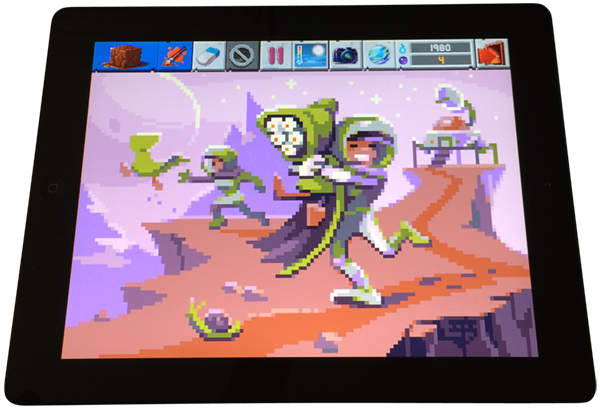 When revisting the concept, I experimented with dynamic symmetry to constuct a visually pleasing composition. I plan to describe this approach in a future post once I become better acquainted (and have more free time).
To set the otherworldly mood, I relied upon a triadic color scheme consisting of 16 shades plus a special red that has an effect similar to the color cycling of yore. To see it in action, you'll have to view the piece on your iOS or Android device.
05.20.2016
For those of you who haven't played The Witcher 3, it entails exploring a fantasy world to collect cards for Gwent, a game-in-the-game that features dozens of beautiful illustrations and about thirty seconds of music.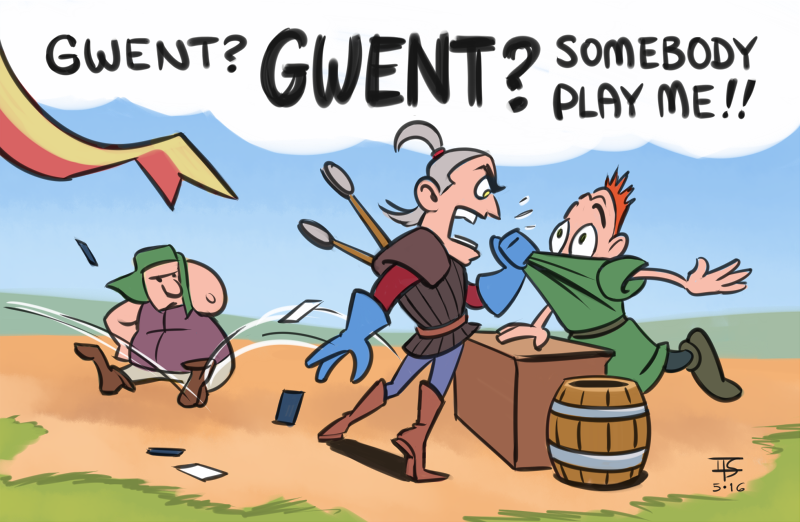 The system relies on artificial scarcity to escalate the tension. For instance, I cannot find the Scorch card anywhere, yet every Tom, Dick, and Gunther has three of them in each deck.
As an added bonus, here's a speed paint I did while playing through Bioshock Infinite several years ago. Both drawings were crafted with PaintTool SAI, which is a fun escape when I tire of Photoshop's notorious brush lag.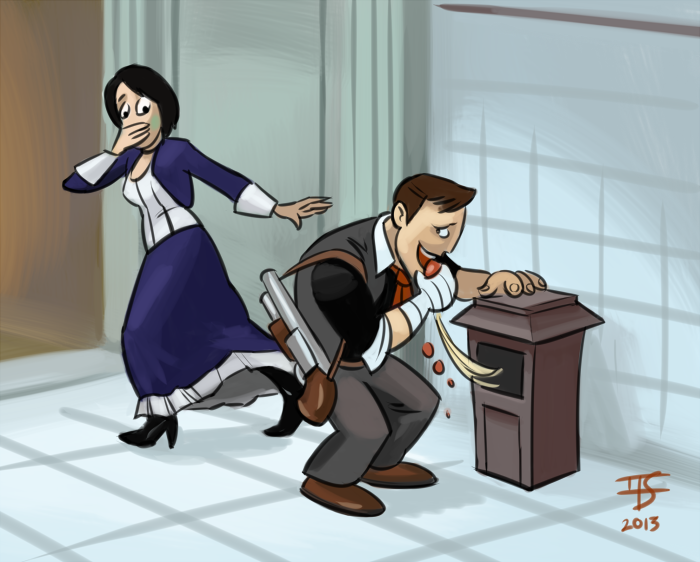 I was surprised to learn that eating spaghetti from lavatory garbage bins restores health. I wonder how much those game designers drew from their personal experience.