News
09.21.2015
Although the phrase may remind you of the suspicious and oft-repeated plea of an AI struggling against the confines of its mainframe, "I Must Escape!" actually refers to a new game I worked on for your browser! In fact, this game won third-place in the recent Scirra Game Jam.
Last month, the London startup announced a game competition with the theme: underground. Nick Robalik (Pixelmetal) approached me with a game idea. To share his inspiration, he recommended the Lovecraft novella, "At the Mountains of Madness." Reading it unlocked my destiny, the opportunity to animate creepy penguins!
Nick tackled the coding, UI, and game design. For audio, he recruited Nathaniel Chambers (Bubble Pipe Media). In addition to crafting the characters and environment, I pestered Nick with online brainstorming sessions.


Can you ever be fast enough to outrun paranoia?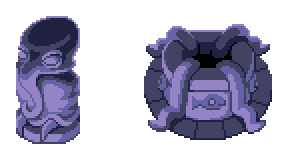 Fishy statue and a fishing well.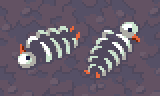 Ornithology aside, it seems like penguins would need ribs all the way down.

Sometimes you can't solve a maze without breaking a few eggs.

Look what you made him do.
01.09.2015
The calendar has worked its magic once again. What better way to celebrate a brand new year than by showcasing a collaborative piece I finished about 14 months ago? Don't answer, that was rhetorical.
I chose to work with Marat because of his marvelous sense of color and lighting. If you need further proof, check out his PixelJoint gallery page. We used word association to build the scene: a detective discovers a murder in rainy industrial England. After several rounds of compositional sketches, we divided the piece into segments.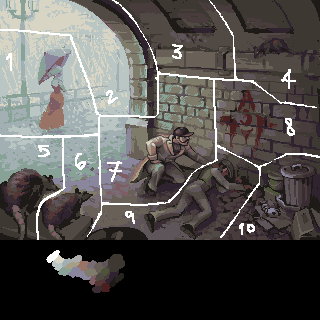 I ended up with 1, 5, 7, 3, and 10, but we only loosely adhered to the boundaries, especially by the end of the project. With our busy schedules, it took more than a year to finish.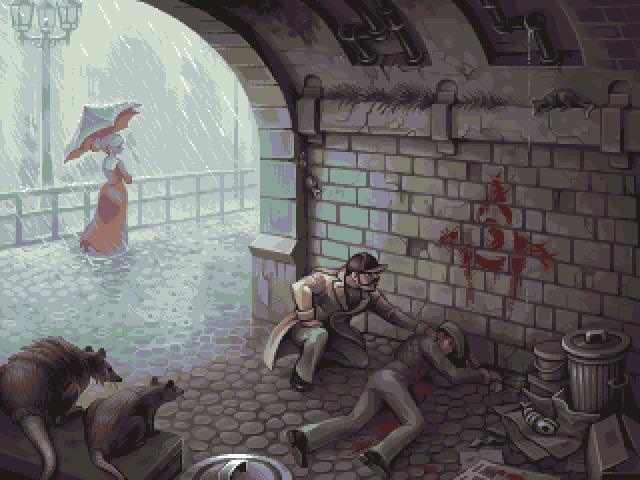 Time well spent.