Play My Games This Thursday
12.08.2015
Don't miss the double header on December 10th, an opportunity to play two of my games! First, swing by the arcade at the NYU Game Center in Brooklyn to try the massively local multiplayer title, Pixel Prison Blues!

Feel free to choreography your own victory dance.
We expect over 700 attendees, so after a few hours of navigating the crowd, you'll probably need a drink. Join me at Solas Bar in the East Village, where you can sate your thirst and check out my secret project.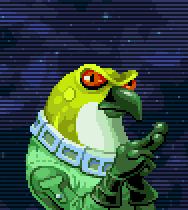 The Frogbird strongly recommends you buy me a drink.